Mission
A MESSAGE FROM LOREN HSIAO
"Welcome to my practice and thank you for taking the time to learn about the services that I can provide for you and your family.  I have been in practice since 2001 and it has always been my goal to provide financial security to my clients in a volatile world.  I make it my priority to walk alongside my clients, building and maintaining a relationship with them as they make the most important financial decisions of their lives."
Who We Serve
Loren Hsiao and his staff help clients implement a comprehensive financial plan. They work primarily with physicians, dentists, attorneys, and skilled professionals with equity positions. With 16 years of experience in the industry, Loren and his team have helped over 350 physicians and dentists and 250 attorneys create their personal financial plan.

Loren Hsiao's Value Proposition
We implement a comprehensive financial planning EXPERIENCE for highly skilled professionals who are willing to pause their lives and seriously examine their financial position.  We believe financial planning is not defined by an academic textbook, a recent magazine tip, a screaming TV personality, or bar graphs and charts.  In your EXPERIENCE with our firm, we will seek to understand and know you.  You will be asked to address life's important questions which will reveal what makes your heart beat.
Financial planning is living and breathing.  It is defined by you and your family's dreams of what you want to accomplish during your lifetime and to the generation(s) behind you.  We implement ideas backed by a more than 155 year old company and we help steady the storms of life through strategies that are firmly rooted.  We do this because securing your dreams no matter life's twists and turns is the most important thing to you.
---
News & Resources
In support of the recent hurricanes, Northwestern Mutual funded the American Red Cross' Disaster Responder $250,000 to directly support disaster relief activities, including volunteer training, equipment transportation and storage, and providing food, shelter, supplies and medical and emotional support. Join us and donate here. 
Sign Up for Our E-Newsletters
Stay informed on the latest financial security news you can use to help guide your future. NewsBrief is published and e-mailed to you monthly at no cost! Click the link below to sign up:
NewsBrief, sent monthly with articles on financial security news
Northwestern Mutual:Loren Hsiao Receives 2016 Best of Allen Award
Loren Hsiao has been selected for the 2016 Best of Allen Award in the Financial Planner category by the Allen Award Program.
Each year, the Allen Award Program identifies companies that we believe have achieved exceptional marketing success in their local community and business category. These are local companies that enhance the positive image of small business through service to their customers and our community. These exceptional companies help make the Allen area a great place to live, work and play.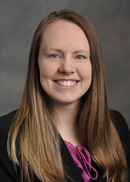 Mandy Collins awarded Commitment to Excellence Award
It is very rare to say one person affects an entire organization's culture.  It's a high praise to suggest that one individual plays a major role in shaping an entire group.  Mandy Collins is THAT type of person to our organization, Northwestern Mutual - Allen.
Mandy is a critical and essential contributor to several areas of Northwestern Mutual - Allen. Her amazing ability to balance a very demanding and fast paced position with a broad spectrum of duties affecting many different people in various roles speaks to her high character, capabilities, and selflessness.  These are all traits that make Northwestern Mutual - Allen an amazing office.
Loren Hsiao, CLU® Named to Aggie 100 List for second year in a row
We are so proud of Northwestern Mutual - Allen's Managing Director Loren Hsiao, CLU®, for the honor of leading this office to the number 12 spot on the 2012 Aggie 100, honoring the fastest growing companies in the world, owned or operated by Texas A&M University former students. Northwestern Mutual - Allen was also recognized in the Aggie 2011 top 100 last year at number 31.
Not only did Northwestern Mutual - Allen break the top 20 in the Aggie 100 list, but it is also the second highest ranked Aggie-owned business in the DFW area.
The awards program, sponsored by the Center for New Ventures and Entrepreneurship at Texas A&M, is a significant accomplishment, according to Dr. Richard H. Lester, executive director of the center.
"Aggies have paved roads to success across industries and business sectors, as well as across generations," he said. "Aggie leaders have proven time and time again that even in tough economic times, solid business ideas, tenacity and hard work pays off."
To be considered for the honor, businesses had to meet the following criteria:
- in business for five years or more as of June 30, 2012
-verifiable revenues of $250,000 or more for calendar year 2009
-Operations consistent with the Aggie Code of Honor
-a Texas A&M University student or group of former students must have owned 50% of the company from 2009-2011, or
-former Texas A&M student must have founded the company and been active as a senior management team member from 2009-2011.
To celebrate the honor, the award recipients were recognized at a formal lunch at the Zone Club on the Texas A&M campus in late October. More than 650 people attended the event.
Sharon Garrett awarded Commitment to Excellence Award
Sharon Garrett, Associate Financial Representative to Loren Hsiao, CLU®, was recently awarded the Commitment to Excellence Award by Northwestern Mutual. She has been with Northwestern Mutual for ten years and was recognized at the company's Annual Meeting held in Milwaukee, WI for her commitment to excellence in supporting and helping financial representatives achieve success throughout the year.
"Sharon is such an asset to our organization because of her knowledge and heart to serve the clients," said Hsiao, Managing Director with The Texas Financial Group - Allen. "She has a real love for helping families protect and preserve their financial lives, which is what we are all about."
The Commitment to Excellence Award recognizes field staff that directly support financial representatives based on their performance throughout the year.
"I am so proud to be honored with this award," said Garrett. "It is a reflection of our entire team and how we work together to help find solutions for our client's financial future. This is a great organization with superb leadership and I am thankful to be a part of it."
Garrett attended Texas Tech University in Lubbock, Texas. She is married with two sons.
Pictured left-to-right are Loren Hsiao, CLU®; Sharon Garrett; Tait Cruse, CLU®, Managing Partner for Northwestern Mutual - Dallas
---
Career Opportunities
At Northwestern Mutual - Allen, it is our job to help our clients plan ahead for their families and to make smart financial choices.  But we are also people who care about finding cures for cancer, helping orphans in other countries and taking care of our aging parents.  We make it a priority to share what is important to each of us so that we can support each other both professionally and personally. Learn more about the causes we support on our Community Page.
A Career as a Financial Representative
Loren Hsiao, CLU®, is also the Managing Director for the Northwestern Mutual - Allen, a district network office for Northwestern Mutual, located in Allen, Texas.  To learn more about a career as a financial representative, visit the Northwestern Mutual - Allen website.
The F.A.C.E.S. of Northwestern Mutual - Allen
The acronym F.A.C.E.S. represents our office culture and how we work with our clients. It stands for family, accountability, conviction, excellence and support. It is our goal that you see our F.A.C.E.S. in all that we do to serve you. Visit Loren Hsiao's Team page to learn more about his staff and how they make it a priority to provide exceptional service.