My Team
"Welcome to our practice and thank you for taking the time to learn about the services that we can provide for you and your family. Since 2001, our goal has always been to provide financial security to our clients in a volatile world. We make it a priority to walk alongside our clients maintaining a relationship with them as they make the most important financial decisions of their lives."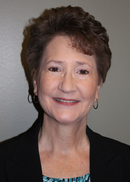 Sharon Garrett
Director of Operations
Office 972-912-3065

I am a second generation Dallasite, and I attended college at Texas Tech. I have been married to David for 30 years and have two grown sons. I have a passion for helping people which translates well to my job at Northwestern Mutual. I have worked for Loren Hsiao since 2002 and it is a great feeling to know that I have been instrumental in helping families protect and preserve their financial lives in times they need it most. I hope my next job is being a grandmother!
Lee Ezzell
Lee grew up in a small town in north central Texas near the Oklahoma border. He joined the Marines immediately after graduating from high school in 2001 where he served for 6 years in multiple roles including air crew and logistics.
Toward the end of his Marine Corp career Lee entered a reserve status with Marine Fighter Attack Squadron VMFA-112 "The Cowboys," which is based at Carswell Joint Reserve Base in Fort Worth, Texas.  Lee then went to work for Union Pacific Railroad as a conductor.  The railroad then moved Lee and his family to North Platte, Nebraska, home to Bailey Yard, the largest railyard in the world.
Once Lee's reserve commitment with the Marine Corps ended, he joined the Nebraska National Guard. Following the financial crisis in 2008, work on the railroad began to slow. Lee, with his wife and children, decided to move back to Texas to be closer to his wife's family.
Lee began working for the Texas National Guard in a full-time position as an operations director for the 71st Battlefield Surveillance Brigade. After a few years, he was offered a position with the active duty 5th Army. In this position, Lee was assigned as the photojournalist for the Commanding General of 5th Army. In this role, he was imbedded with the Lieutenant General in charge of Army units tasked with defense in North America.
As this tour was coming to an end, his current commitment with the Army was also ending. Lee recognized that the likelihood of an assignment as rewarding and enjoyable as his current one was very slim, and decided not to renew his commitment. This concluded his 14-year military career.  
Lee joined Northwestern Mutual in September of 2014, and was immediately engaged in learning the nuances of finance. He quickly passed examinations for insurance and variable product licensing, along with the more difficult individual securities examinations. In the beginning of 2018, he also completed the requirements and testing to become a Retirement Income Certified Professional.
In August of 2016, Lee joined Loren Hsiao's team as the primary financial planner, where he was able to apply his military experience and dedication along with his financial studies to create detailed financial strategies for clients. He loves the new challenges and unique needs that each client's financial future presents. For Lee there is little that is more exciting than a question to which he doesn't yet know the answer.  
In his personal life, Lee married his wife Erin in 2003. Together they raised her son Anthony, born in 1999 along 3 more children: Emma, born in 2004, Elijah, born in 2011, and Hannah, born in 2013. They have lived in Frisco since 2015.
Lee is a coach for youth soccer, and serves on the executive committee for Cub Scout Pack 1260. He also dabbles in wood working when he can convince his wife to park outside of the garage. The family attends Hope Fellowship, where they lead a home group. They are also big fans of FC Dallas, and attend home games as often as possible.