Staff
The combined years of service and experience in the industry from Loren Hsiao's team are an incredible asset to his business. Loren's clients can count on quick response, follow through, and attention to detail.
"I am incredibly blessed with an amazing team. They are extremely knowledgeable and have a heart to serve my clients. It is important to me to staff my business with like-minded people who want to serve and be a part of this culture. They are a wonderful addition to my business and you will find them to be a pleasure to work with. At Norhtwestern Mutual - Allen, our office culture is built around the acronym F.A.C.E.S., which stands for Family, Accountability, Conviction, Excellence and Support. It is our goal to consistently represent these attributes in all that we do to serve you."
- Loren Hsiao, CLU®, Managing Director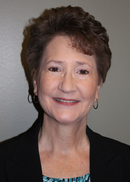 Sharon Garrett
I am a second generation Dallasite, and I attended college at Texas Tech. I have been married to David for 30 years and have two grown sons. I have a passion for helping people which translates well to my job at Northwestern Mutual. I have worked for Loren Hsiao since 2002 and it is a great feeling to know that I have been instrumental in helping families protect and preserve their financial lives in times they need it most. I hope my next job is being a grandmother!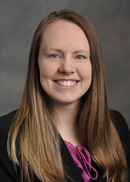 Mandy Collins
I have been with Northwestern Mutual since 2008. I work for Loren Hsiao as his Associate Financial Representative. I was born and raised in Texas and attended Texas Woman's University in Denton. I am happily married to Caleb and we have two wonderful boys – Austen and Ryder. I enjoy life and all the blessings it brings. I love my church, spending time with my family and friends, and anything involving gymnastics. My biggest dream is to travel the world with my family.